Free Outdoor Marilyn Monroe Movies in Palm Springs!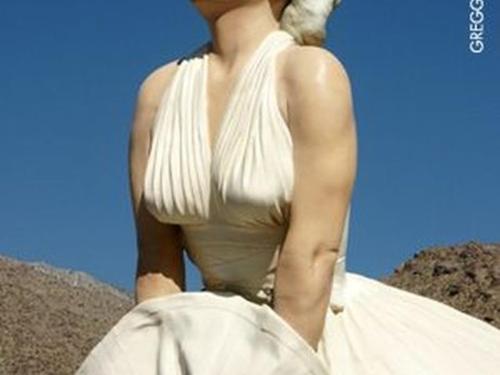 Wednesday, 18 July 2012

Through August 3, a series of films starring Marilyn Mornoe
will be screened outdoors at the Forever Marilyn sculpture at the corner of Palm Canyon Drive and Tahquitz Canyon Way … just a 10 minute walk from Los Arboles.

Film Schedule

July 20: Some Like it Hot.
Directed by the great Billy Wilder, this was Monroe?s most successful comedy film with scenes filmed at the iconic Hotel del Coronado. Co-starring Tony Curtis and Jack Lemmon.

July 27: How to Marry a Millionaire.
The 1953 romantic comedy starring Monroe, Betty Grable and Lauren Bacall. One of the first color movies ever to be shown on a network television.

August 3: The Seven Year Itch.
The 1955 Billy Wilder-directed classic which contains the famous scene of Monroe?s skirt being blown up over a subway grate and the inspiration for the sculpture, Forever Marilyn.

The films will start at dusk, or approximately 8:30 pm. Seating is first-come, first-served, and movie-goers are encouraged to bring blankets or low lawn chairs. As a reminder, no alcohol is allowed in Palm Springs public parks. Free parking is available on site; please enter from Tahquitz Canyon Way at Belardo Road (east of Palm Canyon Drive).
Perseid Meteor Shower Viewing ... Poolside at Los Arboles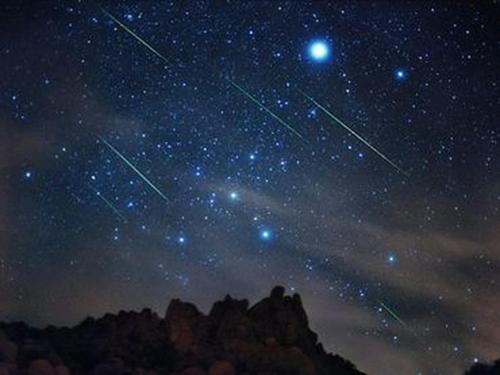 Thursday, 28 June 2012

On Saturday, August 11, 2012 the annual night sky show known as the Perseid Meteor Shower will commence around 11:00PM or so and run … until dawn or you fall asleep. Whichever comes first. The Perseids are kind of a big deal in Astronomy circles but this year is kind of a mixed bag. The bad news: light from the moon will somewhat lessen the visibility of the meteors after 1:30AM … but it should still be pretty good viewing. The good news: night sky experts Joe and Laurie McMenamin will forego their annual trek to some remote dark sky location and instead join us at Los Arboles to help us interpret our poolside meteor shower viewing session. Amazing what you can get done with the promise of some quality Margaritas.

Bonus … if enough of us show up … maybe Russell will let us keep the bar open late too. So show up!!! August in Palm Springs can be toasty … but at night time, poolside, with a cocktail … it should be quite pleasant. We are making deals on rooms for that weekend and hope to see you there. Want more info about the Perseid Meteor Shower? Below I've pasted a paragraph that outlines the Perseids briefly and here is a link to the full scoop through the Wikipedia article.

You don?t need to know Perseus to watch the shower because the meteors appear in all parts of the sky. The Perseids are considered by many people to be the year?s best shower, and often peak at 50 or more meteors per hour in a dark sky. The Perseids tend to strengthen in number as late night deepens into midnight, and typically produce the most meteors in the wee hours before dawn.
Outdoor Cooling System Installed ... Just in Time.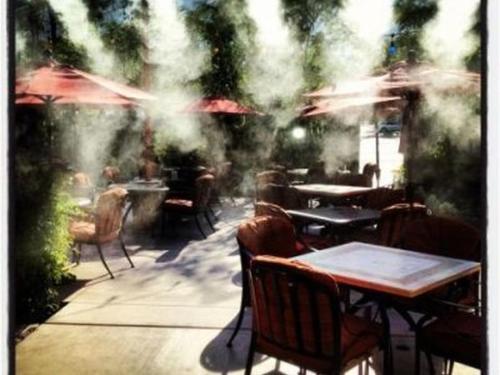 It really felt like summer today in the Coachella Valley … around 105 degrees. Pretty toasty for the week before Memorial Day Weekend. But the new hi-pressure misting/fan system dropped the temperature on the El Mirasol Los Arboles Patio by at least 15 degrees. This new system is so effective at cooling the outdoor space that you no longer have to be from Germany or the U.K. to sit outside for lunch in Palm Springs during the summer season! Outdoor dining in Palm Springs has never been more comfortable, or scenic. More off season improvements to Los Arboles on the way. Check back for updates
The Mexican Super Food Growing in Your Neighborhood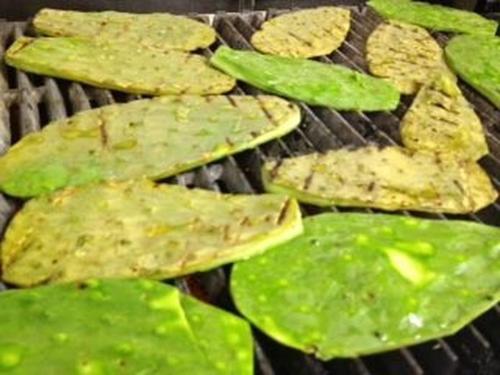 Saturday, 12 May 2012

Nopal. Nopalito. Prickly Pear Cactus. The instantly recognizable image of the Nopal Cactus is often associated with our neighbor to the south and even appears on the Mexican Flag. But it can be found in many yards, open spaces and hillsides throughout Southern California as well. The Nopalito sold in jars and used in Mexican salads is not very appealing to most gringos. A tad bitter and not too visually appetizing either. However, when picked fresh, grilled over an open flame and included in braised meat dishes with roasted chiles and tomatoes ? the lowly Nopal takes on a delicious flavor that really compliments beef, pork and lamb.

El Mirasol owner Felipe Castañeda has been tinkering with Nopalitos for years and seems to have struck a chord with his new "Costillas de Puerco con Nopalito" dish soon to hit the menu at both El Mirasol locations in Palm Springs. And as if the rich flavors of this dish alone were not enough to grab your attention ? how about a little food science on the Nopal? Nopales are very rich in soluble dietary fiber, vitamins and minerals. The addition of Nopales also reduces the glycemic effect of a mixed meal. Nopales are low carbohydrate and according to UCLA School of Medicine researchers, may help in the treatment of diabetes. So enjoy the fire roasted Nopal for the flavor and nutrition they offer ? just don't trip into one while out hiking.
So Close You Can Barely Call It A Road Trip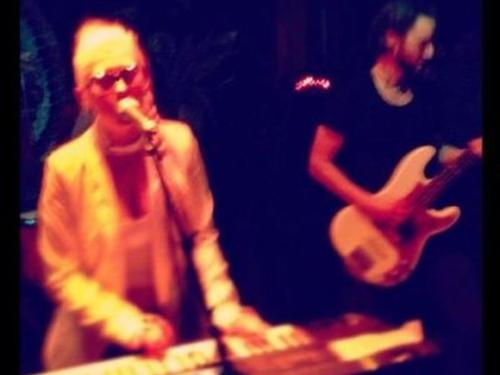 Monday, 23 April 2012

Amazing live music. Great BBQ. A lively little corner of the desert not often seen by visitors to Palm Springs. Pappy and Harriet's has been serving it up in Pioneertown since 1982. Owners Linda and Robyn are keeping American food and music traditions alive at Pappy and Harriet's with their eclectic mix of live bands (Jesika & Todd of Joshua Tree band Gram Rabbit pictured here) and road house style hospitality. At around a half hour from Los Arboles Hotel (31 miles), Pappy and Harriets is an easy way to expand the scope of a visit to Palm Springs beyond the city limits. Don't worry ? the pool will still be here when you get back.
Give a Kid the Opportunity to Get Outside and Enjoy Nature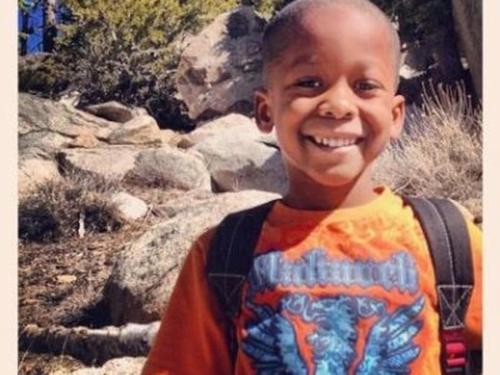 Tuesday, 17 April 2012

Most kids have an instinctive liking for nature ? our job is simply to get them outdoors in a natural setting, keep it relatively safe ? and mother nature will do the rest. But it seems like we might not be putting them in the right places to appreciate the natural world.

Nature Deficit Disorder, a term coined by Richard Louv in his 2005 book "Last Child in the Woods" refers to the trend that children are spending less time outdoors. Louv claims that causes for the phenomenon include parental fears, restricted access to natural areas, and ? the big one ? the lure of the screen (big, small and everything in between).

The desert and surrounding mountains offer parents, uncles, aunts and grandparents a diverse natural playground for getting kids away from the screens and into the world. Whether its a hike in the pines and granite boulders at the top of the Palm Springs Tramway or a day scrambling on rocks in Joshua Tree National Park ? take the time to introduce a kid to nature.
Dine Out For Life at El Mirasol on April 26, 2012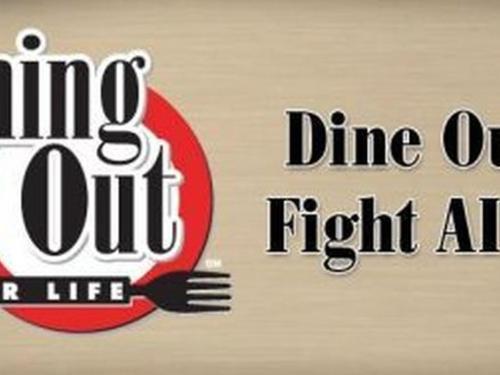 Tuesday, 10 April 2012

Both locations of El Mirasol Cocina Mexicana are proud to support HIV/AIDS services at Desert AIDS Project by participating in the Dining out for Life fundraising program taking place April 26 throughout the Coachella Valley. This year the Desert AIDS Project will have over 40 restaurants participating in Dining Out for Life.

We hope you join us at either El Mirasol location for lunch, dinner, drinks … whatever. Your patronage will help support client services at Desert AIDS Project – and there's nothing extra you need to do, other than show up at El Mirasol on Thursday, April 26 and enjoy great Mexican food, Margaritas and good times! It's just plain easy. Do Good. Eat Well. Dine Out on April 26th and Fight AIDS!
Top Ten Reasons Why Food at El Mirasol is Excellent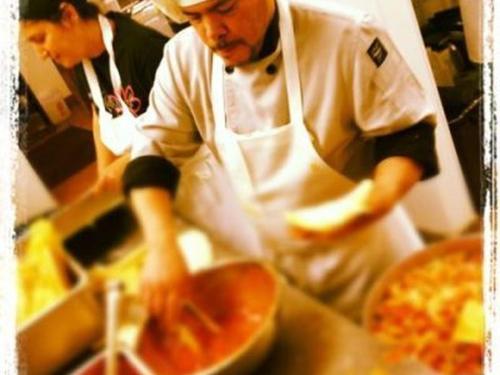 1) The people in the kitchen are passionate about quality Mexican food.

2) The people in the kitchen are passionate about quality Mexican food.

3) The people in the kitchen are passionate about quality Mexican food.

4) The people in the kitchen are passionate about quality Mexican food.

5) The people in the kitchen are passionate about quality Mexican food.

6) The people in the kitchen are passionate about quality Mexican food.

7) The people in the kitchen are passionate about quality Mexican food.

8) The people in the kitchen are passionate about quality Mexican food.

9) The people in the kitchen are passionate about quality Mexican food.

10) The people in the kitchen are passionate about quality Mexican food.
Dona Diabla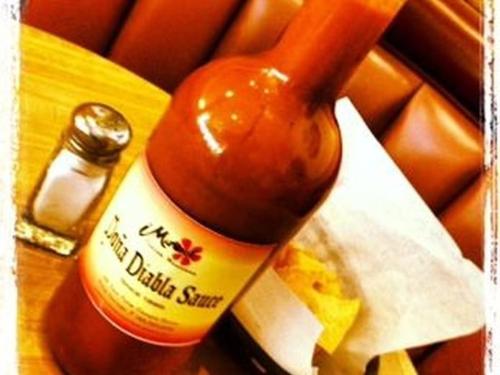 Tuesday, 20 March 2012

With a name derived from a legendary 1950 Mexican film starring the beautiful Maria Felix, the in-house hot sauce at El Mirasol delivers a big palate of flavors well suited to its fiery name. Doña Diabla Sauce is spicy and powerful while still retaining the deep, rich, smoky flavors of the Chiles Chipotles which are its? main ingredient.

At the end of the chile growing season in Mexico, some Jalapeños are left to naturally ripen and turn bright red on the vine. When these deep red chiles have lost much of their moisture, they are harvested and the process of making Chiles Chipotles begins. The red Jalapeños are spread on metal grills in a wood fired smoking chamber and turned every few hours to improve smoke penetration.

The chiles are smoked for several days until most of the moisture is removed. Typically, ten pounds of jalapeños yield just one pound of Chipotle.

At El Mirasol the roots of Doña Diabla Sauce come from owner Felipe Castañeda's family recipe. The sauce is a staple on tables at both El Mirasol locations in large, family style one liter bottles and a more traditional sized 12 oz. bottle as well. The underlying heat of the Jalapeños combined with the taste imparted in the smoke drying process enhances subtle flavors in ingredients as diverse as chips, whole beans, sautéed spinach and prawns.

Doña Diabla has only a handful of simple ingredients. But together these simple ingredients deliver what we think is a very fine example of one of a "Salsa Picante." One of Mexico's most distinctive traditional flavors.
Mount San Jacinto via the Palm Springs Aerial Tramway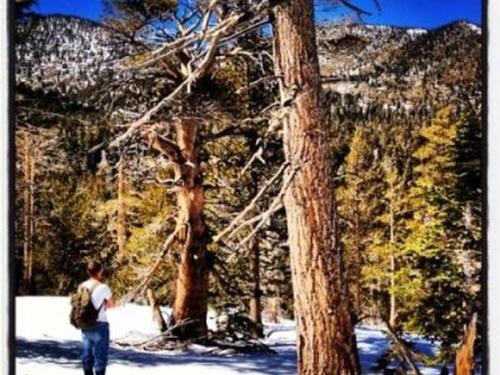 Sunday, 11 March 2012

Stunning scenery, 50+ miles of hiking trails and fresh, crisp air awaits those who take the express elevator to the edge of this amazing wilderness area. None other than the legendary naturalist John Muir called the views from San Jacinto ?sublime.?

Most visitors to the tram never stray more than a few hundred yards from the upper tram station. There certainly are plenty of fun ways to enjoy a trip up the tram with out hiking. That amazing view of the Coachella Valley from the viewing deck, restaurants, the view toward Joshua Tree and beyond and a well stocked bar.

But if you are in moderately good physical condition, a pristine mountain environment chock full of fragrant pines, granite peaks, ice cold streams and fern bordered meadows awaits you just a mile or two away from the tram station.

The summit of Mount San Jacinto is 10,800 feet and from Mountain station it is a challenging 11-mile round trip hike with a formidable 2400 feet of elevation gain. Southern California hikers/climbers use San Jacinto to prepare themselves for high altitude environments they will encounter on major peaks in the Rockies and the Sierra Nevada. If you are heading into the more remote areas of this island of wilderness in the sky above Palm Springs, be prepared and use good common sense.

If the challenging round trip to the summit isn?t right for you, don?t worry. Lots of less demanding and scenic hiking options are available including the easy Desert View Trail and the moderately challenging Round Valley Loop Trail with great views of Cornell, Jean and San Jacinto Peaks.

Los Arboles has two room package options that include tickets to the Palm Springs Aerial Tramway. A couple of our staff members are very familiar with the terrain/trails up top and would be happy to recommend a trail that is right for you.

And if you are still debating whether or not to venture into the wilderness ? a cold beer in the Lookout Lounge tastes way better after a hike.
Guided Night Sky Viewing at Los Arboles with Joe and Laurie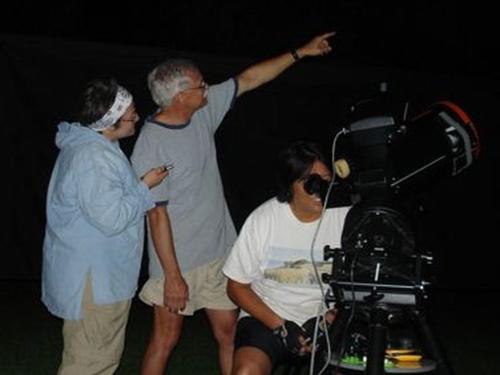 Wednesday, 07 March 2012

The upper poolside deck at Los Arboles is going to be transformed into a night sky viewing area on Saturday, March 24, 2012 when we run our first stargazing event of the season. Palm Springs may not have the darkest skies of any desert community and the giant, 10,800 foot high slab of granite known as Mount San Jacinto might block the western skies just a little ? but our expert night sky guides Joe McMenamin (PhD, Stanford) and wife Laurie are confident that their powerful computer driven telescope will be able to get a nice view of lots of interesting celestial bodies.

We will probably kick off the viewing around 7:00PM or so with a very close up look at the moon, Venus and Jupiter. Later in the evening Mars and the Orion Nebula will be our targets. And although bright flashlights are never welcome at a night sky event (bad for night vision) ? questions and cocktails are both encouraged!

To whet your appetite a bit for the evening ? here is what the Wikipedia wizards have to say about maybe the most interesting night sky object we will view on Saturday the 24th. ?The Orion Nebula (also known as Messier 42 or M42) is a diffuse nebula situated south of Orion's Belt in the constellation of Orion. M42 is located at a distance of 1,344 light years from earth. The M42 nebula is estimated to be 24 light years across. It has a mass of about 2000 times the mass of the Sun.?

Science can be fun boys and girls. Especially with a cold beer or a frosty Margarita in hand!

Please join us for this fun free event. Everyone is welcome. And no, there will not be a quiz.
Hecho a Mano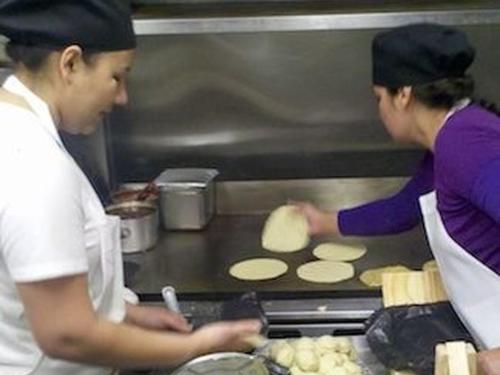 Tuesday, 21 February 2012

Hecho a mano. Hand made. It?s a phrase that implies craftsmanship, small-scale production and an investment of time and energy by human hands to get a product to completion.

I have to admit that I have enjoyed quite a few machine made corn tortillas in my day ? hot off the end of the line with a pat of butter they are warm, inexpensive and very tasty. However these thin, symmetrically perfect machine made tortillas just don?t seem to have quite the same flavor or the resilience to stand up to holding or reheating.

While hand made corn tortillas have a thicker, more durable consistency that holds up to reheating, their flavor is what really sets them apart. The simple flavor of the masa (fresh ground corn) shines through in a hand made corn tortilla in a way that just doesn?t seem to come together from a production line totilla.

Have my taste buds been influenced by too many romantic images of native Mexican ladies sitting in front of a fire heated Comal (large cast iron griddle) making hand made corn tortillas while wrapped in colorful Sarapes ? perhaps. But when that hand made, hot tortilla gordita ('thick little one' to translate the term gently) mixes with the other essential flavors of classic Mexican cuisine ? sublime is a word that comes to mind.

El Mirasol Cocina Mexicana has always served thick corn tortillas 'gorditas' as the perfect compliment to the hearty flavors of their lunch and dinner plates. Owner Felipe Castañeda found his source for these Gorditas in East LA years ago and often made the trip himself to bring them back fresh to El Mirasol. But all good things must eventually come to an end and so it was for the East LA tortilleria that fed many a hungry El Mirasol customer over the years. So the search was on to find a new source ? but nothing was quite filling the niche the way the Castañedas had hoped. With no product fitting the bill available ? there was really only one viable solution. Make the tortillas in house.

A supplier of fresh corn masa was identified in neighboring Cathedral City. Staff were trained in the art of tortilla making. Additional labor was scheduled and tortilla production for two busy restaurants commenced. Is their additional labor cost? Yes. Does it require additional planning and resources to add another ?hand made? item to the responsibilities of the culinary team? Hell yes. But when you dip that hand made tortilla into a steaming plate of Pollo en Mole or Pork Chile Verde ? we think you will agree it was worth the effort.
The Benchmark of a Good Mexican Restaurant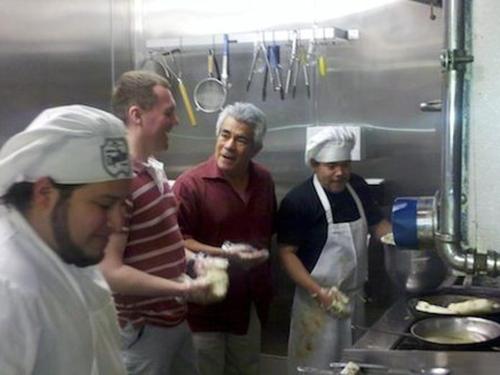 Thursday, 09 February 2012

Mexican Cuisine has a variety of dishes that are fairly straightforward, and when the ingredients are fresh, are delicious and relatively easy to prepare. Think your uncle?s super bowl Sunday Guacamole or maybe a Carne Asada steak prepared on the backyard grill. The Chile Relleno … is definitely not such a dish. The skin needs to be charred just so to ensure that it peels off without damaging the flesh of the fresh Pasilla Chile Pepper. Seed removal and insertion of the cheese ?Monito? needs to be done gently to preserve the integrity of the chile. And the finesse required to whip the eggs just so, coat the chiles (twice) and fry up the whole concoction without turning it into an amorphous oily blob is pretty formidable. Because of the time (a.k.a. labor cost) and skill set required to do Chiles Rellenos well, the dish is often referred to as the benchmark for judging the quality of a Mexican Food establishment.

Ben McCormack is the editor of Square Meal, a publishing company covering London?s vibrant restaurant and club scene with up to the minute reviews via squaremeal.co.uk and a print magazine also includes leisure travel stories. On a recent trip to Palm Springs to sample the hotel and restaurant offerings here in the desert Ben met with El Mirasol Restaurant founder Felipe Castañeda for a crash course in Mexican Food fundamentals. Ben is an admitted neophyte on the subject as London has precious few Mexican Restaurant options for ?research.? Subjects of discussion included basic sauces, the blending of Old World and New World food traditions that became Mexican Food as we know it today and of course a favorite topic for many of us ? the best known product of the iconic Blue Agave plant; Tequila.

But when it came to the hands on part of the afternoon ? Felipe chose to have Ben get behind the line with El Mirasol Chef Chuy Castañeda (Felipe?s younger brother) to see firsthand the mechanics of making a good Chile Relleno. Chiles were dipped and hot oil splattered as a batch of 100 or so Chiles Rellenos were prepped for a busy evening at El Mirasol Cocina Mexicana at the Los Arboles Hotel.

I?m not sure if Ben will be reviewing any new Mexican Food Restaurants in London anytime soon, but when that time comes, I suspect a Chile Relleno will be on his plate.
An Army Travels on its Stomach
Wednesday, 01 February 2012

Food. It fuels our daily activities and provides a healthy dose of enjoyment and pleasure to even the most challenging of days. Napoleon knew to keep his troops fueled and motivated, he needed to keep them well fed. Hotels have long known that providing food service to guests is not the most lucrative aspect of running an lodging operation. In fact serving food and drinks on a schedule convenient to hotel guests can sometimes be a impediment to robust financial performance. However, like soldiers on a long campaign who look forward to quality meals to keep their spirits up, hotel guests often rate their hotel not on the thread count of their sheets, but on the quality of food, drink and hospitality. Something about a fresh hot meal, a well made drink and a warm smile resonates a bit more deeply with us than good shampoo and lots of cable TV options.

At El Mirasol Cocina Mexicana in Los Arboles Hotel, faces behind the scenes include Carlos Hernandez and Chuy Castaneda. Both from Guadalajara, Jalisco … they continue centuries old food traditions of Mexico through the meals that come out of their compact kitchen. Carlos is fast and efficient behind the line. Chuy oversees production and delivers the hand cut meats and fresh salsas that are the building blocks of any good cuisine. The warm, satisfying feeling you get after a great tasting meal starts right here.

Los Arboles is a small boutique hotel with an array of great amenities, comfortable rooms, a sparkling pool and piping hot jacuzzi. It is fresh, new and has … good shampoo. But when a friendly face delivers a hot plate of artfully prepared Mexican food to your table, the power of a good meal to sustain and motivate is very hard to ignore.