Coming Soon: Another Great Spot to Relax at Los Arboles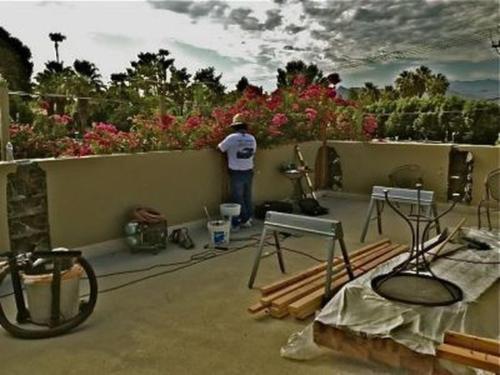 Monday, 29 July 2013

We have been getting quite a few comments about the "Cabo feeling" at Los Arboles lately … maybe because its been so hot! Seriously, we take that kind of feedback as a compliment at Los Arboles. And on the subject of Mexican Riviera resort atmosphere, we wanted to share some big news for Los Arboles with our friends and fans. Our 2nd floor mountain-view sun deck has been redesigned with major upgrades and is under construction right now. This amazing space will be another venue at Los Arboles to relax, get some sun, take in panoramic views of the surrounding mountains and enjoy a meal or a frosty margarita.

Scheduled for completion in mid-September, the deck will have partial shade and misters for when the sun gets hot, comfortable built in seating and lounge chairs along with heaters for cool winter nights (they sound so good in the heat of the summer don't they?). It will also be a great place for small gatherings and intimate special events too. No Pacific Ocean views in Palm Springs but we think the mountain view deck will be another place at Los Arboles to chill and enjoy that Cabo San Lucas feel ? without having to get your passport stamped.
Special Rate at Los Arboles for Idyllwild Area Residents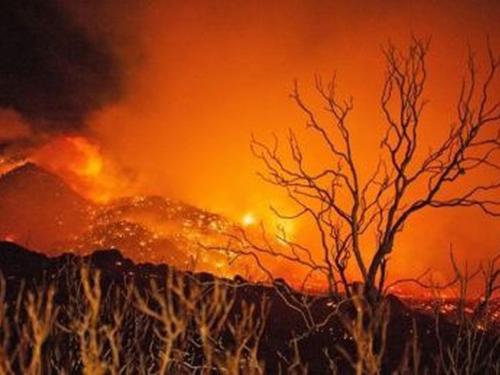 Thursday, 18 July 2013

All of us in Palm Springs have been dealing with the smoke and ash of the Mountain Fire for the past few days but the situation for our neighbors in Idyllwild has turned serious and evacuations are now under way. The Los Arboles and El Mirasol family would like to offer residents of Idyllwild, Mountain Center and any mountain community threatened by this fire a ?Mountain Fire Rate? of $49 per night if they need accommodations during the evacuation. The town of Idyllwild and our local mountains have a special place in our hearts and we hope we can, in some small way, make this disaster just a little bit easier for those who need to evacuate. We?d also like to thank to all the first responders putting their lives on the line to battle this massive fire. Please be safe.
Destination Wedding at Los Arboles?
Wednesday, 17 July 2013

Have you ever wished you could get all of the people you love together for a once in a lifetime celebration ? at your own private retreat? If you can picture yourself, your friends and family members in that scenario, you might consider a destination wedding at Los Arboles Palm Springs. At just 21 rooms, a dozen or so guests of each partner will fill the place, meaning you have a full buyout of the hotel. This 1930?s era Spanish Revival boutique resort will be yours and yours alone. Add to that delicious catered food and drinks by El Mirasol, poolside and mountain-view upper deck special event areas and close proximity to the fun of downtown Palm Springs and you have a truly unique destination wedding. Could Los Arboles be right for you or someone you know who will be planning a wedding soon? If the answer is yes, give Scott a call at 760 459 3605 to learn more about how a small boutique hotel can deliver a wedding celebration of a lifetime.
A Great Step Forward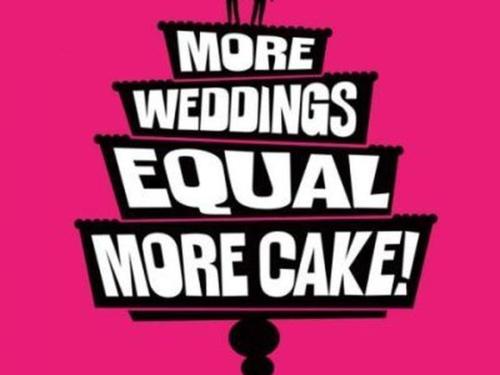 Thursday, 27 June 2013

Amazing and beautiful news today about the return of marriage equality to the state of California. All couples deserve equal treatment and respect under the law along with the many joyous and sometimes … not so joyous moments that marriage can bring. Plus, more weddings equal more cake … and who doesn't like wedding cake? I guess this means we should start working on our Tres Leches wedding cake recipe ASAP!
Catering for People who Hate Banquet Food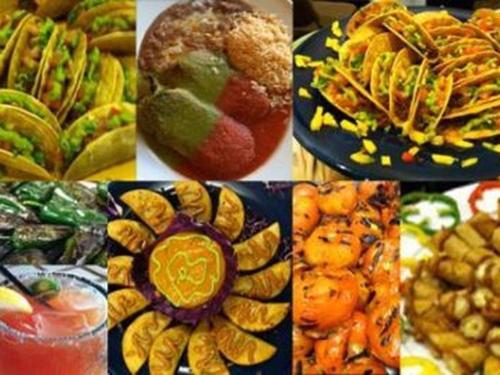 Thursday, 20 June 2013

Much of the character of the Los Arboles hotel emanates from the hand prepared, traditional Mexican food served in El Mirasol. Dried chiles are converted into sauces and Pasilla chiles worked by skilled hands become chiles rellenos. Pretty much the antithesis of mass prepared banquet food held in warmers and rolled down hallways to hotel ballrooms. At Los Arboles we cannot feed 375 guests at tables of 10 in 45 minutes or less so that no one misses the afternoon general session meeting. But we can deliver colorful, flavorful, hand crafted Mexican food to groups 20-100 people in a patio dining, poolside or small event space setting. Chef/owner Lisbet Castañeda takes pride in building custom catering menus around the tastes of our special event customers and can provide, vegetarian, gluten free and vegan dishes that maintain that rich flavors and aromas of the food served daily in El Mirasol. If your family, social, or business gathering could use a healthy portion of authenticity, fun and flavor … it might be time to consider event catering by El Mirasol Los Arboles.